Archbishop Spalding Defeats McDonogh, 14-8, to win the MIAA "A" Conference Title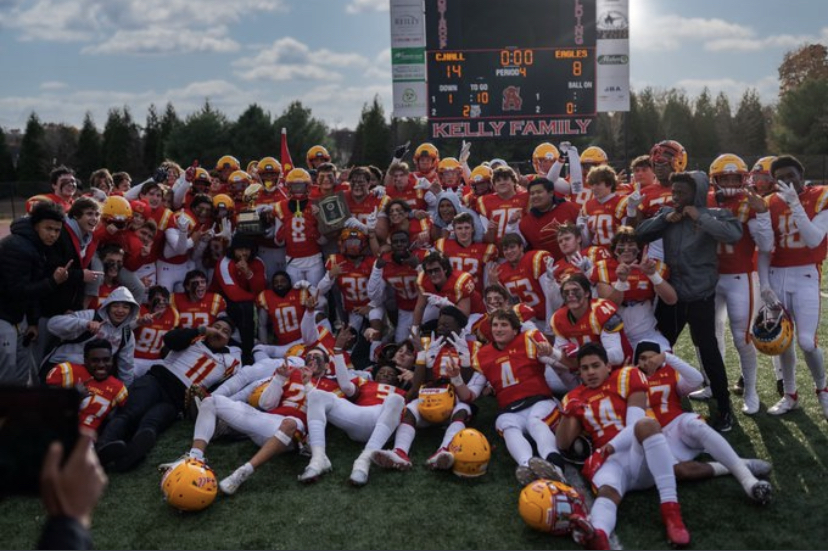 Last Updated – January 3, 2022
On November 20, Calvert Hall defeated McDonogh, 14-8, to win the MIAA "A" Conference title. Spalding quarterback Noah Brannock had a day with the help of wide receiver Donovan Lewis, throwing both touchdowns in the junior wide receiver's hands. Lewis had a total of 119 yards in the two receptions, each being 83 and 36 years, respectively.
"He put his trust in me," Lewis said of Brannock. "We preached 'finish' all week, and I wanted to make sure I did." [The Baltimore Sun]
McDonogh climbed back with a safety after a fourth-quarter touchdown but missed the two-point conversion to leave the score at 14-8. They were unable to gain control in their final two drives, leaving victory in the hands of the Cavs.
Calvert Hall Defeats McDonogh [The Baltimore Sun}
Concordia Prep defeats Loyola Blakefield, 14-5, to Win the MIAA "B" Conference Title